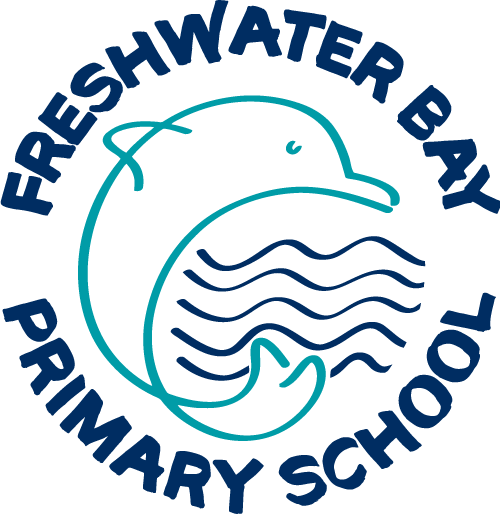 FRESHWATER BAY PRIMARY SCHOOL
CLICK HERE FOR OUR 2020 - 2023 BUSINESS PLAN
​
Freshwater Bay has a collaboratively developed school mission which outlines our shared aspirations for the future. We are a community committed to the continuous improvement of all students' learning. A strong partnership between teachers and parents supports the growth of our children's knowledge and character. Together we live the values of the school community:
We strive for excellence
We treat everyone with respect,
We work together to always do and be our best, and;
We nurture and support each other in everything we do
We are a school of educational excellence where the teaching and learning environment is modern, differentiated for individual needs and provides an outstanding education for all students.
Literacy and numeracy remain at the heart of our curriculum. They, together with specialist subjects such as our French Immersion program, are supported by twenty-first century resources and facilities and investments in highly targeted professional learning opportunities for staff.
We create a vigorous learning environment around a cooperative, child centered, and contemporary curriculum. Our children develop a rich set of learning tools enabling wisdom, deep constructive thinking and an enthusiasm for on-going enquiry. Working together, teachers, parents and students build the best possible foundations for life-long education.
We listen to, learn from and respect each other with empathy and understanding. Clear, open and consistent communication underpins Freshwater Bay and within the school community we clearly articulate expectations, roles and responsibilities.
Increased understanding fosters quality feedback which is used to inform and motivate students. Our programs are based on skilled teacher observation of students learning and on consultation with individual students and their parents. We use a variety of data obtained through planned, consistent, whole school assessment strategies to improve the content and delivery of the curriculum and monitor the progress and growth of our students.
We work together to make decisions collaboratively by building shared knowledge of best practices. We are committed to maintaining the spirit of team in all that we do – recognising and valuing the contribution of all.
Our staff are professional flexible, open to change, and innovative. They collaborate to improve instruction and performance and they value time to reflect, review and discuss with others.
We have a fantastic spirit of fun, laughter and vibrancy and we believe that education should be enjoyable for all children. We encourage our students to be inquiring, positive, involved members of the community and to have fun as they discover the possibilities of learning.
We teach the whole child, acknowledging the family as the primary educating force. Our students are supported to look after themselves, each other, their learning and the environment. They are taught to be courageous, to take appropriate risks and to learn from their mistakes.
We encourage the development of resilient, responsible and happy children who are actively connected to, and care about, their friends, their school and the wider community.
We offer students opportunities for life. Freshwater Bay offers a supportive learning environment which nurtures the individual talents of our students and teaches the importance of teamwork. Working together, we are committed to developing enquiring, imaginative life-long learners who grow in independence.
​
At Freshwater Bay, school is not only a place for formal learning. It is a place where friendships are made, like home, where values create character in developing children.
Support, collaboration and respect for each other underpin all of our relationships at Freshwater Bay.
Together, we are committed to growing a strong school culture where:
We treat everyone involved in our school with respect,
We work together to always do and be our best,
We nurture and support each other,
We strive for excellence.