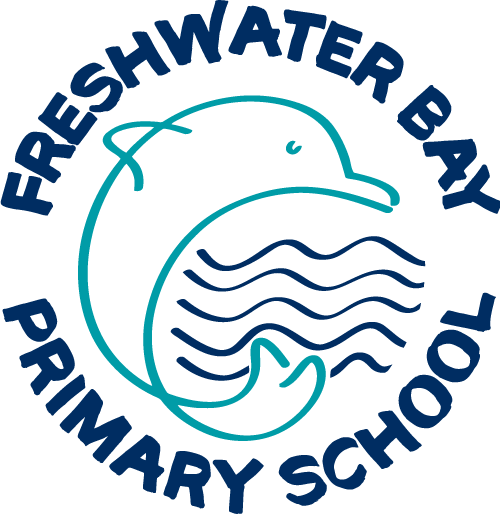 FRESHWATER BAY PRIMARY SCHOOL
Thank you for considering Freshwater Bay Primary School. We understand that finding the right school for your child is crucial and we invite you to visit us to find out more about our programs, people and facilities.
We are a school that always welcomes new students; however due to the high demand for places at the school, the Department of Education has designated Freshwater Bay as a local intake area school and priority is given to children who reside within the boundaries of the school. Please refer to our boundary map for more information on the local intake area. Use the School Age Calculator to find out when your child can start school.
Here at Freshwater Bay Primary, we run a 3 days per week, 2 days per week, alternating terms Kindy. So if your child attends Kindy beginning of the week, they would enjoy Monday, Tuesday & Wednesday for terms 1 & 3 and Monday and Tuesday for terms 2 & 4. If your child attends Kindy end of the week, they would attend Thursday and Friday in Terms 1 & 3 and Wednesday, Thursday & Friday for terms 2 & 4. This format has been overwhelmingly supported by our parents.
​
Please click on the below links to download and complete the Application for Enrolment Form, the Student Enrolment Form and the Consent Form. Once complete, please email to bridget.robertson@education.wa.edu.au, along with all other supporting documents, such as;
Child's birth certificate,

Medicare Immunisation Statement (see MyGov account),

Proof of Address (utility bill, lease agreement, rates notice)

Medical records,

Two most recent school reports,

Family Court orders (if applicable),

Passport and visa details (if applicable).
​
Below is a copy of our Ready, Set, Go Handbook for your reading enjoyment.
​
Parent Handbook Ready, Set, Go
​
If your child is not returning in 2024 please download, complete and return the form to the school Front Office.