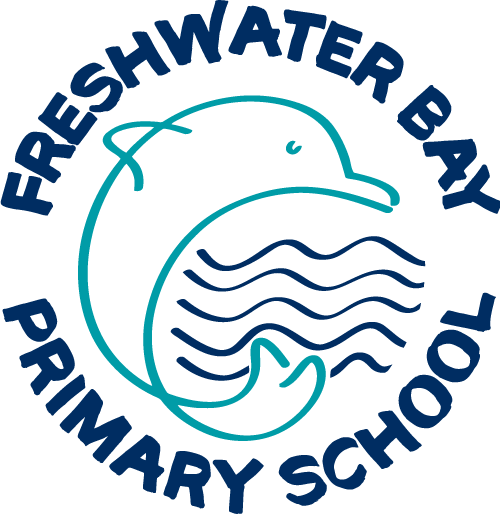 FRESHWATER BAY PRIMARY SCHOOL
Freshwater Bay Primary offers an engaging Visual Art program that aims to inspire and enrich all students, excite their imagination and encourage them to reach their creative and expressive potential.
Our Visual Art Program incorporates all three fields of art, craft and design. This provides opportunities for students to learn how to design, create, represent, communicate and share their imagined and conceptual ideas, emotions, observations and experiences, as they discover and interpret the world.
​
Visual Art engages students in a journey of discovery, experimentation and problem-solving. Students undertake this journey by utilising various art techniques, technologies, practices and processes, developing autonomy and confidence as they become independent learners.
​
We guide students to recognise and develop cultural appreciation of visual arts in the past and contemporary contexts, through exploring and responding to artists and their artworks. Students challenge and express their own and others' ideas, as both artists and audience members, exploring and expanding their understanding of their world, and other worlds.
At Freshwater Bay, it is our creative Visual Art program that develops and re-enforces our strong sense of whole school and extended community core values. It is this that makes our school such a warm, welcoming and nurturing environment for students.
​
IN TERM 2 2023 ART IN THE GREEN ROOM
If you're GREEN, you're GROWING' is our focus in the Art Room for 2023. Our first terms projects have drawn inspiration from nature, by exploring the beauty in the plants around us like true 'Green Thumbs'.
This term we are exploring the concept of being 'Environmentally Green'.
We will integrate the Western Australian Curriculum Values with a strong focus on Environmental Responsibility, exploring and representing the environmental impact on our local and endangered flora and fauna.
Children will explore the elements and principles of art, interpreting and creating artwork inspired by local Ceramist Pauline Mann, Artist Anya Brock, Eric Carle, their personal connections to our environment, and the connection to country of Noongar Culture.

Over the term students will be experimenting and build confidence with the art skills and processes of Ceramic Sculpture, Painting and Collage. Artistic behaviours are developed through a range of projects allowing for student's individual expression, along with a variety of 'Investigation Stations'. The provocations encourage students to explore their own creative thinking, problem solving and independence. A focus on hand strength, scissor skills, fine motor and self-regulation skills will be integrated into our programs.
Feel free to drop into the Green Room to check it out… it really is a hub of growing creativity.