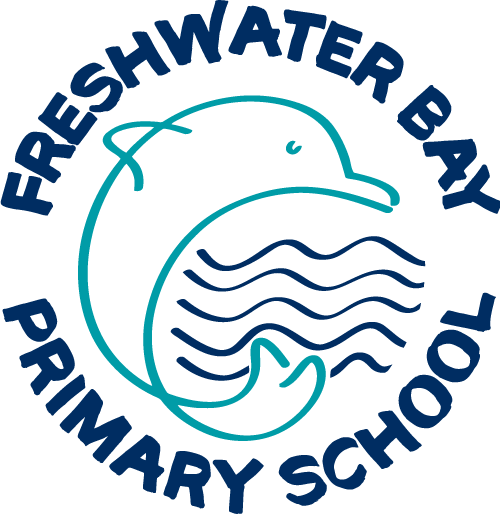 FRESHWATER BAY PRIMARY SCHOOL
​
At Freshwater Bay, students are taught French from Year 1 to 6. The teaching and learning cycle is intrinsically linked to the school motto; Wisdom through academic rigour, Respect for other cultures and Courage to try new things. In Year 1 and 2, the content focuses on socialising and interacting orally to exchange ideas, opinions and feelings. Students learn key vocabulary and phrases through rhymes, games, and songs.
From Year 3, there is an increasing focus on written language and a broader understanding of grammatical structures and patterns. Students participate in surveys and interviews to interpret and convey information, and engage with imaginative experience through role-play and audio-visual production.
All students have the opportunity to participate in whole–school cultural events such as French Day, le Tour de Freshwater, Languages Week activities and the Alliance Française poetry competition.
​
IN TERM 2 2023
Year 1 students are writing their own version of The Very Hungry Caterpillar in French, using days of the week, numbers, fruits and colours. They have learnt that colours always go after the noun. This project will culminate in a shared reading of the picture book for their Year 5 buddies.
Year 2 students are learning weather expressions and clothing vocabulary with indefinite articles through games and song, and have revisited the adjective-noun order in preparation for a class picture book.
T5 and T7 students are working on a project about famous Parisian monuments. After revising the weather, date formation and the adjective-noun order, they will create a handmade postcard for each monument.
Cube 1 students are learning physical descriptions and gender forms of adjectives to describe themselves and others. They will explore the technique of silhouette and produce detailed descriptions of peers to accompany the portraits.
Cube 2 students are talking in detail about where they live in French. After revising family members and possessive pronouns, students will produce an annotated model of their house.
Year 5 students are learning to talk about their favourite school subjects using a variety of adjectives and conjunctions, and express dislikes through simple negation. Students will investigate typical school meals in France and describe their favourite lunch in French.
Year 6 students are currently talking about their favourite leisure activities using an increasing range of infinitive verbs, and a variety of time markers. They will create invitations and board games for a French games session with their Year 2 buddies.