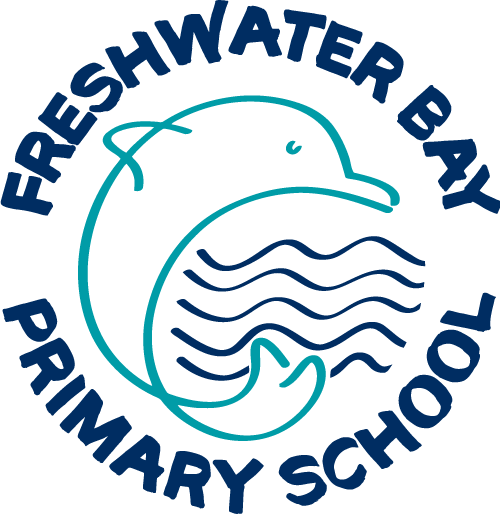 FRESHWATER BAY PRIMARY SCHOOL
CLASS MUSIC
Listening, singing, playing and moving to music are active ways of learning music at Freshwater Bay PS. Self-expression through movement and creating music is inspired and encouraged.
​
The elements of music, beat, rhythm, pitch, dynamics, form, harmony and timbre and texture are all explored and students are given the opportunity to discover music of different genres and cultures. We have a wonderful resourced music room. Students develop basic keyboard and percussion playing skills and also begin to learn the ukulele in year 3.
​
CHOIR
Our Freshie Choir is made of a group of enthusiastic students in years 3-6. We rehearse before school on Tuesdays for Yr 5 & 6 students and Thursday morning for Yr 3 & 4 students. If your child loves to sing, we invite them to join the Freshwater Bay Primary School Choir.
We have some exciting performance opportunities coming up in term, both at school and in the community. The biggest and most memorable performance is the "One Big Voice" at the RAC Arena. This is an awesome evening with 4000 children singing together.
To continue to enhance your child's musical ability and to make our choir great, we invite students in years 3-6 to join.
​
INSTRUMENTAL PROGRAM
The Instrumental Music School Services provides free lessons in violin, cello and trumpet. Children are chosen for this program after completing a standardised aural test. Teachers come to the school to give group lessons. Lessons in violin begin in year 3, cello in year 4 and trumpet in year 5. This amazing scholarship provides lessons up to year 10 in a government school.
​
PRIVATE TUITION
Lessons in piano, guitar and drums are available upon request. The company, "On the Run Music" provides these private lessons. Further information is available at the office or contact, "On the Run Music" by clicking here.
​
IN TERM 2 2023
​
In Year One this semester students have been learning to play classroom instruments. They have been moving to music and learning how to play and write basic rhythm patterns using stick notation.
In Year Two this semester students are continuing to develop their aural skills, imitating pitch and rhythm patterns. They are singing and moving to music and playing a variety of musical instruments. They are learning to read the notes on a musical staff.
​
Year Three - Six
This term in the Music Room, the Year 3s to 6s will be developing their skills with the ukulele by learning chords, practicing playing and singing, and strumming in time with each other and a metronome, leading to them creating short songs later in the year.
​
Alongside this, all years will continue their focus on music theory and terminology using the Staff Wars game and written and verbal practice.
​